Products
Iron oxide black 330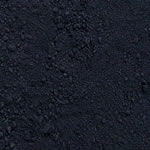 Iron Oxide Black 330

Description

Chemical name

Triiron tetraoxide(Fe3O4)

Colour Index No.

Pigment black 11 (77499)

CAS No./EC No.

1317-61-9/215-277-5

Delivery form

powder

Usage

Brick,Cement,paver,Paint, Coating, Plastic, Rubber

Technical Data

Content(Fe3o4)

%

≥90.0

Oil absorption

ml/100g

15-25

Res.on 325 mesh

%

≤0.5

Water soluble salts

%

≤0.5

Moisture

%

≤1.5

PH value

5-8

Tamped apparent density

g/cm3

0.8-1.2

Particle Shape

spherical

Tinting Strength
(Compared with Standard)

%

95~105

Color Difference △E (Compared with Standard)

≤1.0

Packaging

In 25kg paper bag/1000kg bulk bag then palletized

Transport and storage

Protect against weathering. Store in ventilated and dry place, avoid extreme fluctuations in temperature.Close bags after use to prevent the absorption of moisture and contamination.

Safety

The product is not classified as dangerous under the relevant EC directives and corresponding national regulatons valid in the individual EU member states. It is not dangerous according to transport regulations.

In countries outside the EU, compliance with the respective national legislation concerning the classification, packaging, labeling and transport dangerous substances must be ensured.